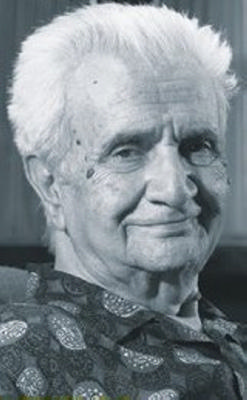 First performer of the concerto in 1951.The concerto was written especially for Aikaz Messiayan.
Alexander Arutiunian
http://www.alexanderarutiunian.com/
Trumpet Concerto in A-flat major (1950)
1. Andante - Allegro energico
Performed by:Aikaz Messiayan - TrumpetOrchestra of the Bolshoi Theater, Moscowhttp://www.bolshoi.ru/ru/Odyssey Dimitriadi - Conductor
http://ru.wikipedia.org/wiki/Димитриади,_Одиссей_АхиллесовичIn 1943-1944 Mr. A.Harutyunyan started writing a concert with the assistance of Tsolak Vardazaryan, a talented trumpeter, who was also Aiykaz Messiayan's close friend. In 1944 Tsolak Vardazaryan tragically died in the WWII and Harutyunyan postponed the concert works. As Mr. Harutyunyan used to say himself, it was only because of Aikaz Messiayan's multiple efforts that he was convinced to pick up finishing the concert. Aikaz Messiayan Kosmosovich (08.01.1917 Istanbul - 01.07.2003 Yerevan)Trumpeter, educator, conductor, awarded diploma at the Union competition of musician-performers (1941), Professor at the Yerevan State Conservatoire, honored artist of the Armenian SSR (1962).In 1932-1935 studied in Yerevan music school (class of G. Tarayan), in 1935-1939 attended the musical school at the Moscow Conservatoire (class of M. Tabakov),Graduated from the Moscow Conservatoire in 1947.In 1938-1942 performed as soloist (1st trumpet, 1st cornet) in the USSR Bolshoi Theater orchestra.In 1947 performed as soloist in the Armenian SSR Symphonic orchestra.and in 1947-1950 and 1955-1959 at the Spendiarov Theater of Opera and Ballet.In 1964-1991 served as the Artistic Director of the State Brass Orchestra of Armenia.Chairman of Republican Trumpet Society, which he established himself.Taught at the Yerevan Music School in 1947-1953.In 1966-1991 lead the class of chamber ensemble at the Yerevan State Conservatoire.